Main content starts here, tab to start navigating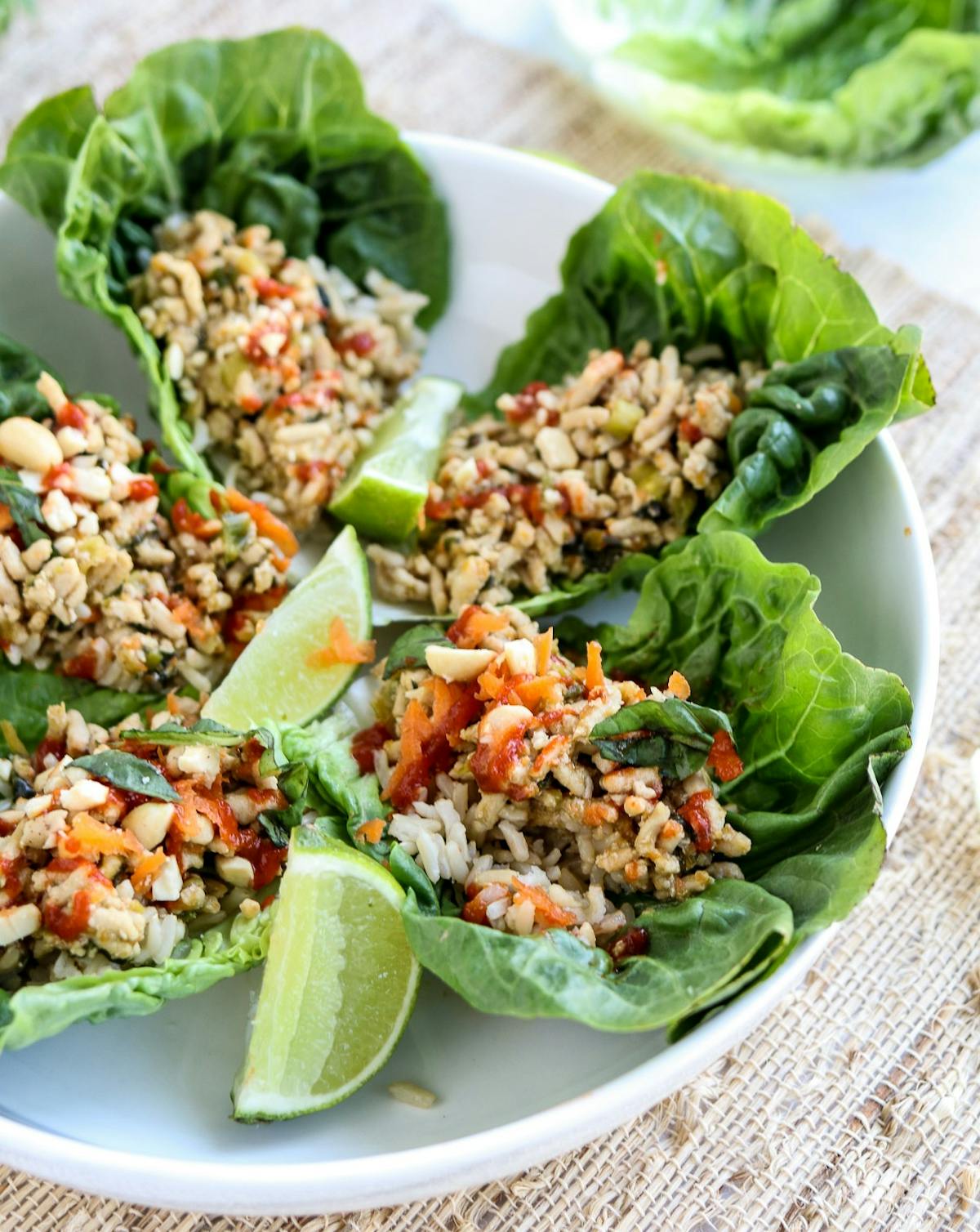 Asian Chicken Lettuce Wraps
Gluten-Free - < 60 minutes - Very Mildly Spicy
These Asian Chicken Lettuce Wraps are ready to rival the famous PF Chang version, and guess what — they're taking 1st place, hands down!
Salty, sweet, tart, and just a little bit of spice — there's a flavor explosion going on up in here and we are HERE FOR IT!
Serve in crisp, chilled lettuce leaves or over a pile of hot rice and drizzle it with a squeeze of Sriracha for a little extra heat, if you like. A handful of chopped roasted peanuts on top is always a good idea too!*
*Fresh toppings not included with meal.