Main content starts here, tab to start navigating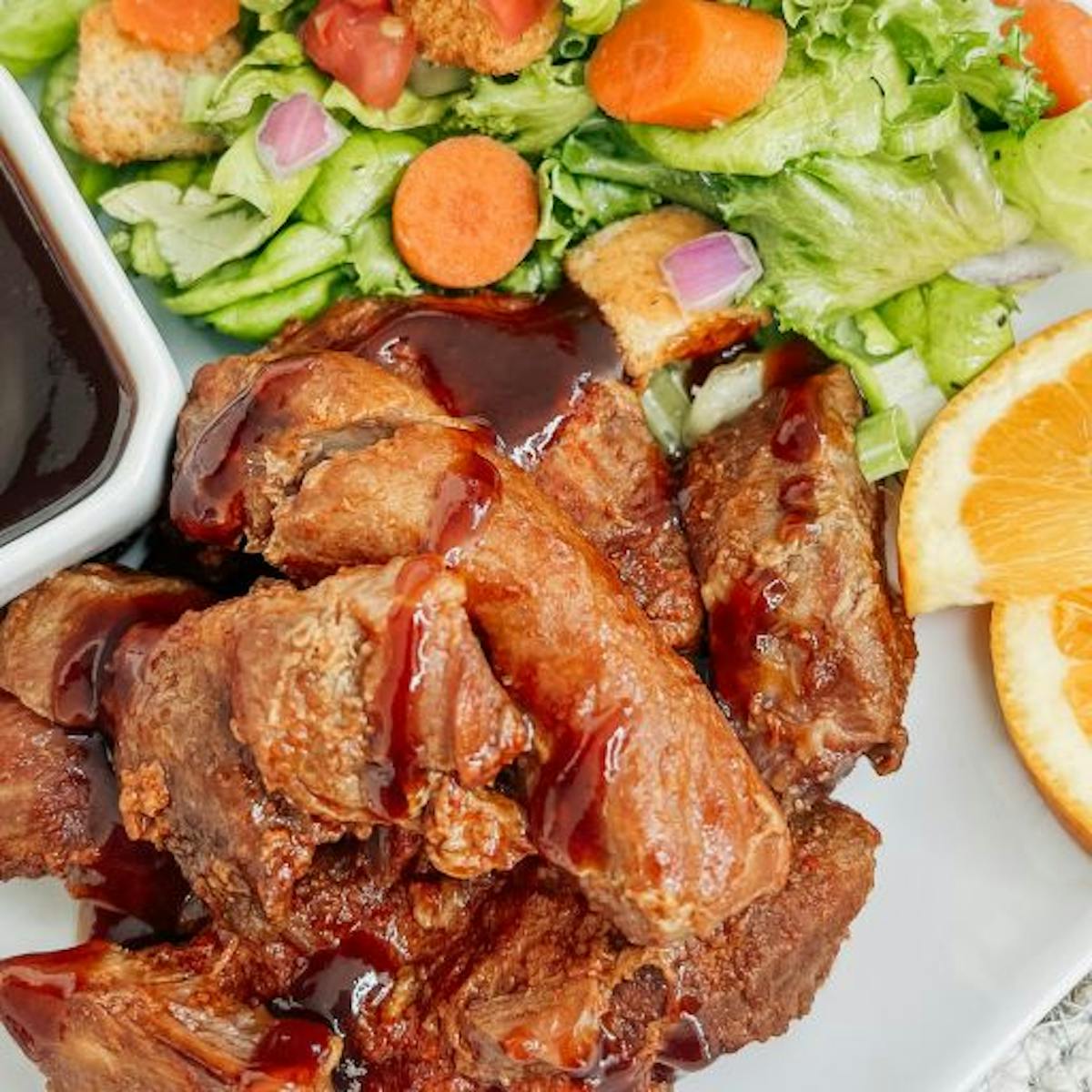 Boneless Pork Ribs
Gluten-Free - Dairy Free
All the craveable flavors of baby back ribs minus the bones! If you enjoy cleaner eating and the option to use a fork, these boneless pork ribs are for you!
Melt in your mouth tender and smothered in a generous amount of sauce — this one will please all ages.
Leftovers idea to die for: Shred the leftovers and heap them on top of a baked sweet potato — delish!
*Fresh toppings not included with meal.