Main content starts here, tab to start navigating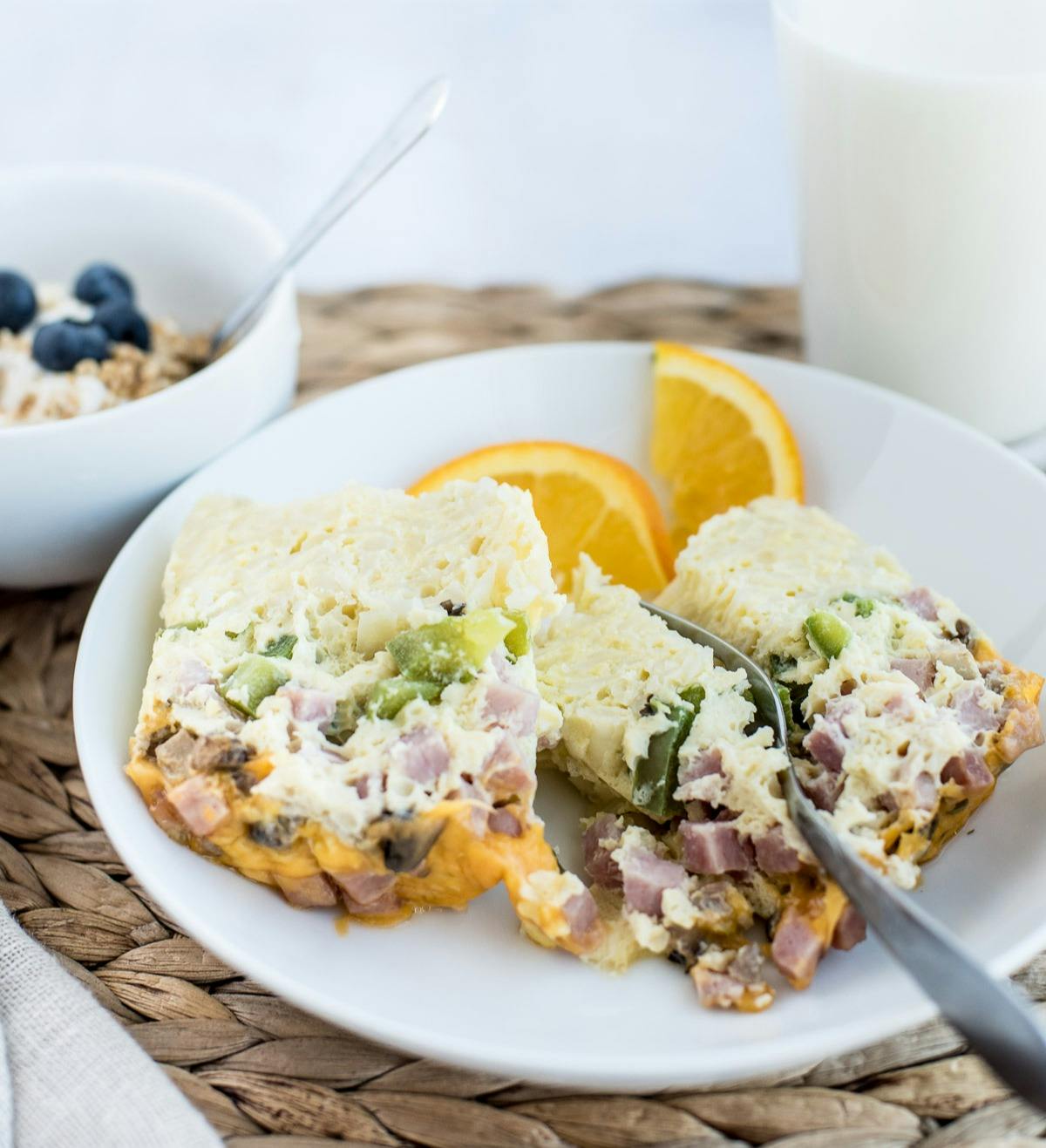 Breakfast Casserole
Gluten-Free - <30 minutes - Vegetarian Adaptable
If you're a "breakfast-for-dinner" type, this Breakfast Casserole is gonna sweep you right off your feet!
Shredded potatoes layered with a generous amount of cubed ham, peppers, and onions with a cheesy cheddar topping — this dish is an absolute joy to eat!
Serve it with freshly sliced avocado and a scoop of salsa. You might even add a side of fruit if you're feeling real fancy.*
*Fresh toppings not included with meal.