Main content starts here, tab to start navigating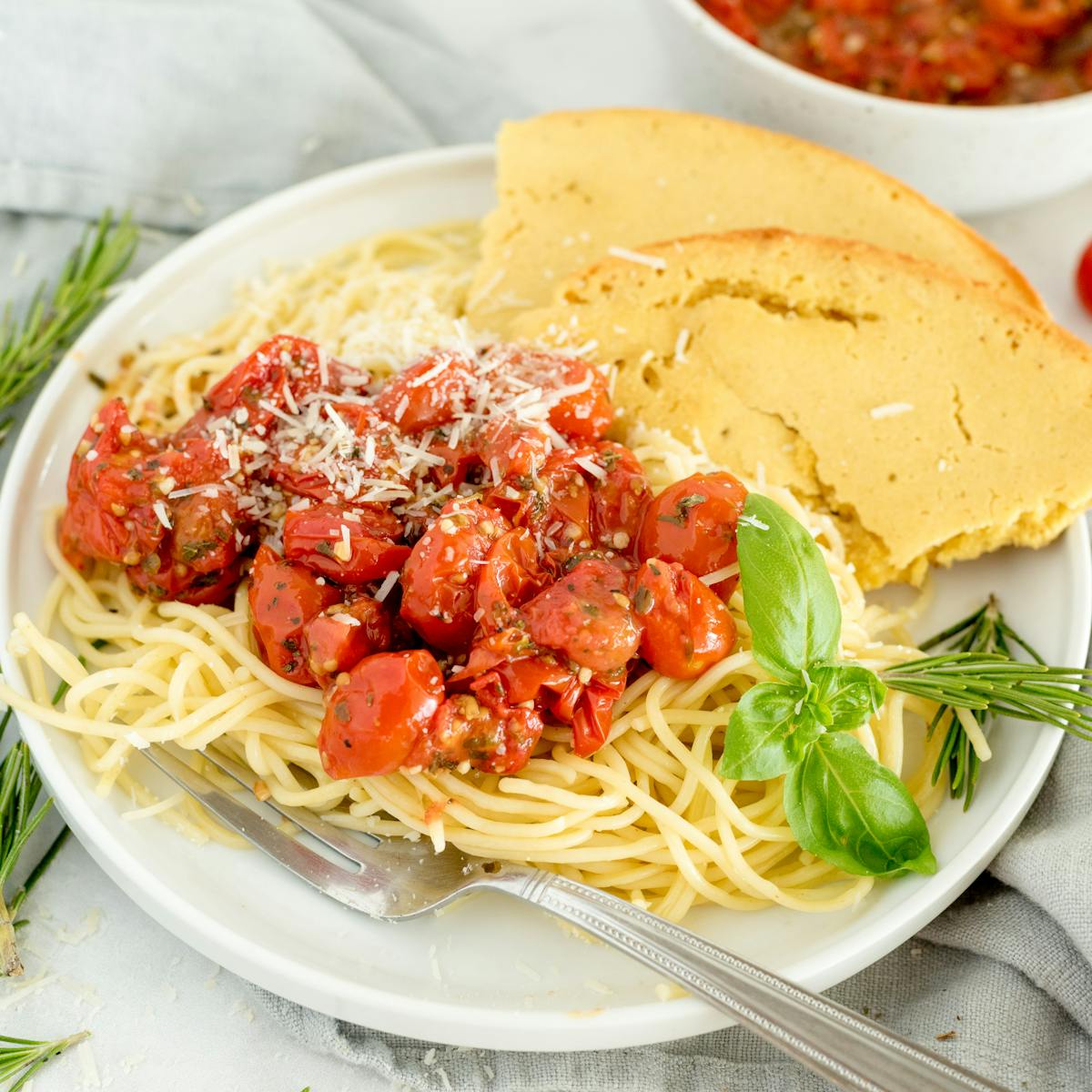 Burst Tomatoes
Gluten-Free - <30 minutes - Vegetarian
Who can resist a pile of sweet, savory, juicy Burst Tomatoes?
In less than 10 minutes you've got a side dish that will elevate anything and everything already on your menu.
Serve these juicy gems over pasta, on a pizza, over polenta, or slathered across garlic bread. This is ultra fresh, feel good food right here!