Main content starts here, tab to start navigating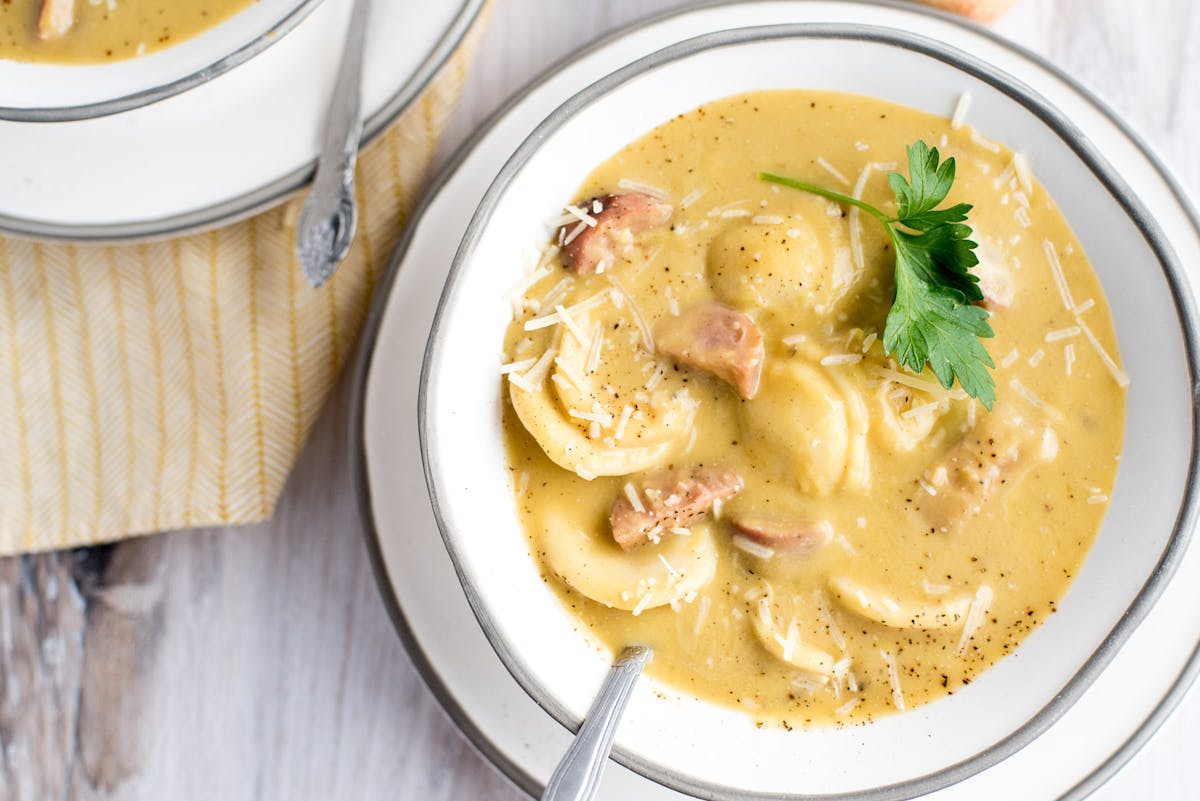 Butternut Squash Ravioli Soup
Gluten-Free Adaptable - <30 minutes
Be prepared for a war over who gets the last scoop of this soup. This is our most requested soup of all time and you'll understand why after one spoonful!
Butternut squash gets pureed into a silky smooth soup that coats each mini cheese ravioli like a dream. No child or picky adult will know or care that they're indeed eating a giant bowl of vegetables!
Enjoy it vegetarian style or amp up the protein with a side of sliced sausage.