Main content starts here, tab to start navigating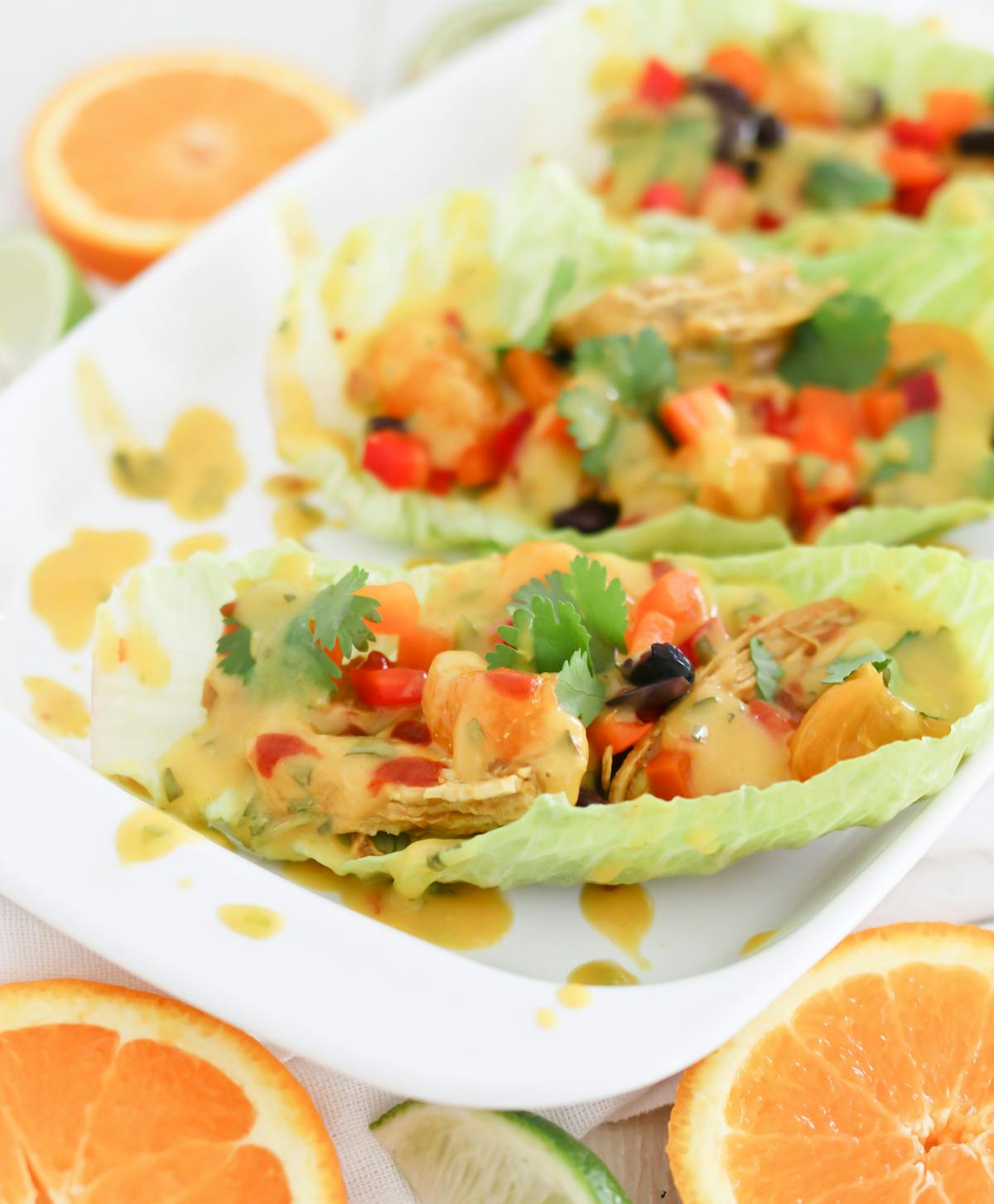 Caribbean Chicken Lettuce Wraps
Gluten-Free Adaptable - Mildly Spicy - <60 minutes
When you're craving something light, but want it satisfying, these Caribbean Chicken Lettuce Wraps have got your back!
Sweet, tangy chicken loaded into a crisp cold lettuce cup, and topped with extra veggies if you like - this will be a meal you come back for time and time again.
Not feelin' a salad? Serve it over rice or make it a wrap. This chicken does it all!*
*Fresh toppings not included with meal.