Main content starts here, tab to start navigating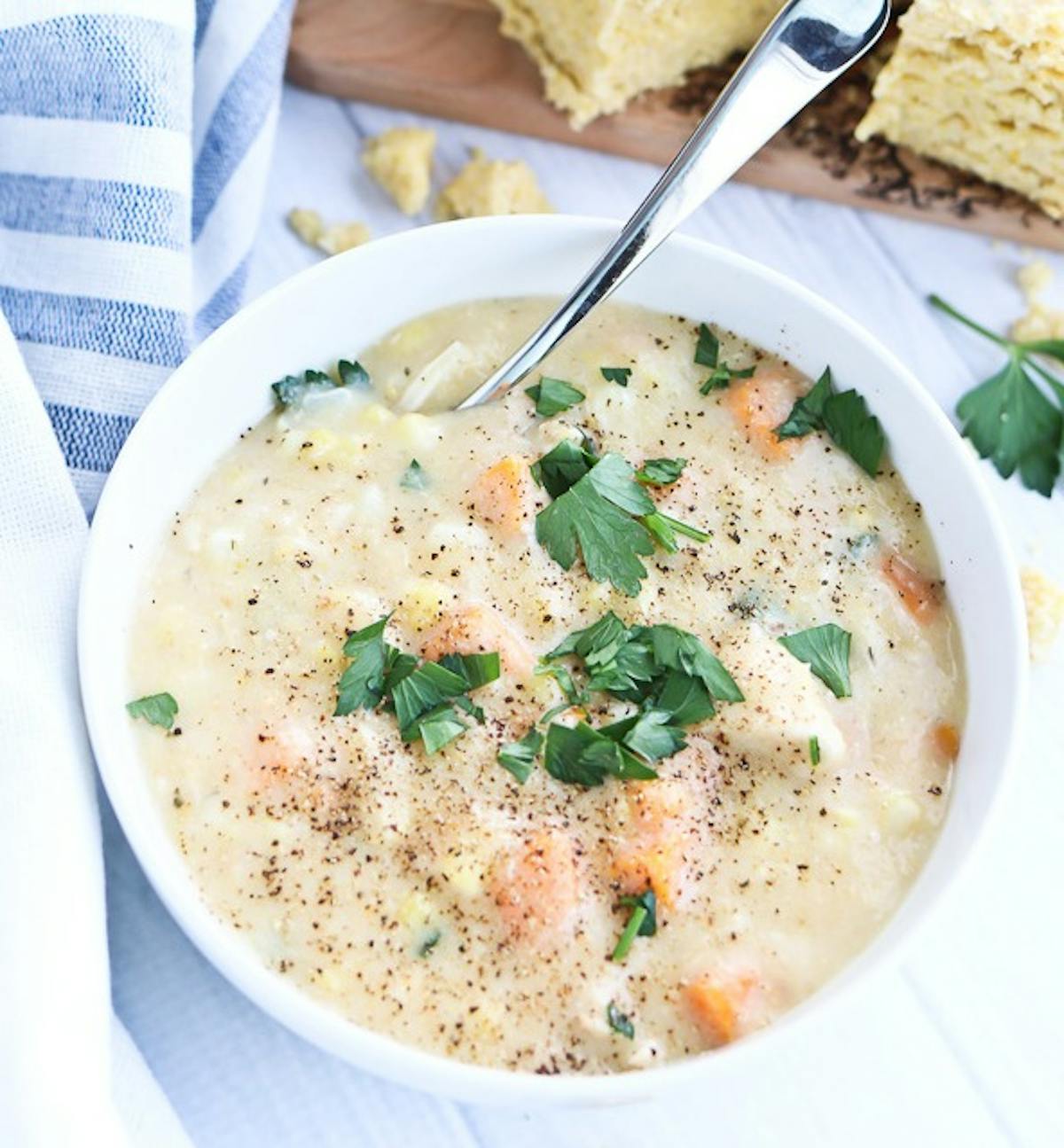 Chicken Corn Chowder with Sweet Potatoes
< 60 minutes - Dairy-Free Adaptable
If you consider corn chowder to be a "been there done that" kind of meal — think again!
Tender chicken, crisp corn, and the surprise addition of sweet potatoes turn this into a chowder that you'll be dreaming about all week!
This all-in-one meal will leave you gleefully full and satisfied!
*Fresh toppings not included with meal.