Main content starts here, tab to start navigating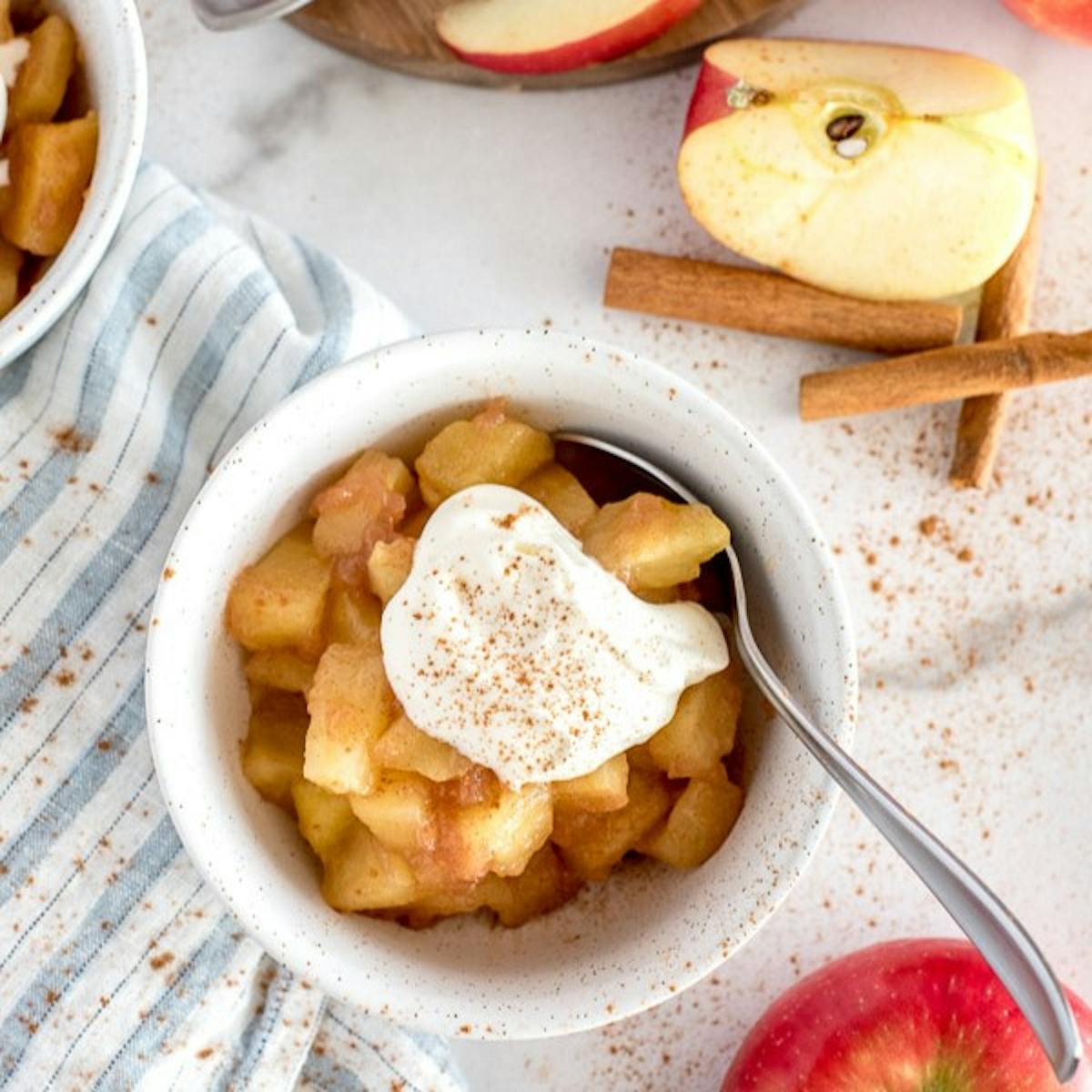 Cinnamon Apples
Gluten-Free - <30 minutes - Dairy Free
Deliciously simple and oh-so-versatile, these cinnamon apples could be used for every meal of the day!
Crisp tender apples in a naturally sweetened cinnamon glaze — get ready for your house to smell like Fall time heaven!
Serve with yogurt, pancakes, french toast, or crepes or serve them up at dinner with pork chops or a sliced pork tenderloin.