Main content starts here, tab to start navigating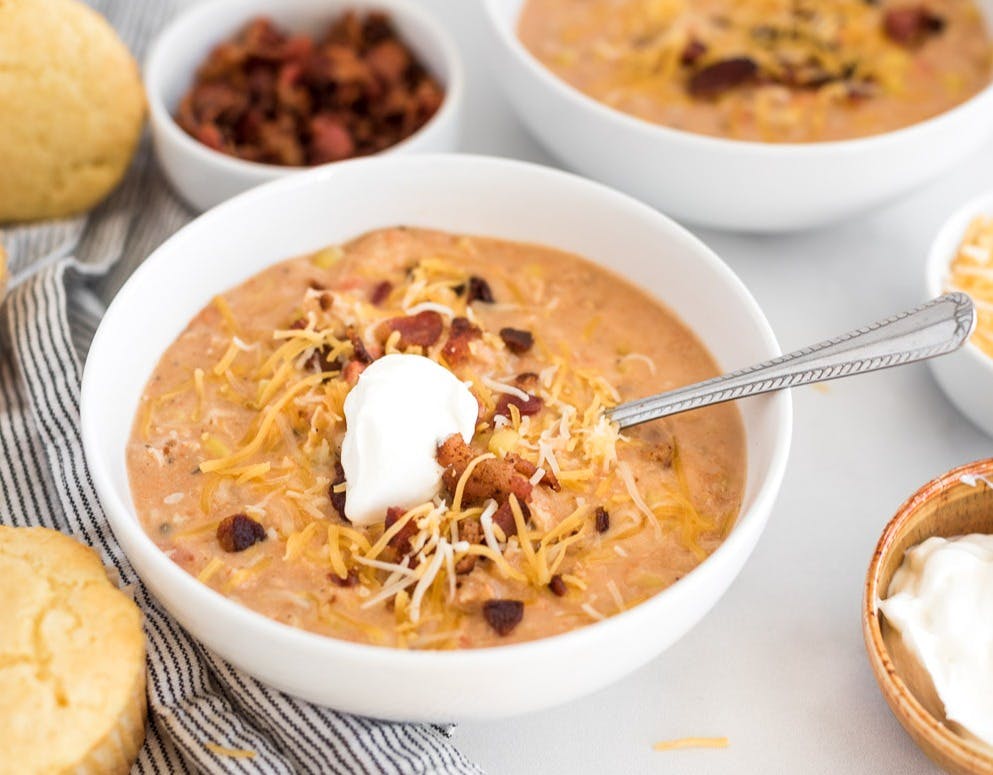 Jalapeno White Bean Chili
Gluten-Free - Mildly Spicy - <60 minutes - Dairy-Free Adaptable
Creamy, white bean chili with a jalapeno popper twist – this Instant Pot Jalapeno Popper Chicken Chili is the new favorite chili on the block and a "MUST TRY NOW" kind of recipe.
Thick, smooth broth with tender chicken, white beans, and corn.
Add your favorite chili toppings and cozy into your favorite chair - Life is Good!*
*Fresh toppings not included with meal.