Main content starts here, tab to start navigating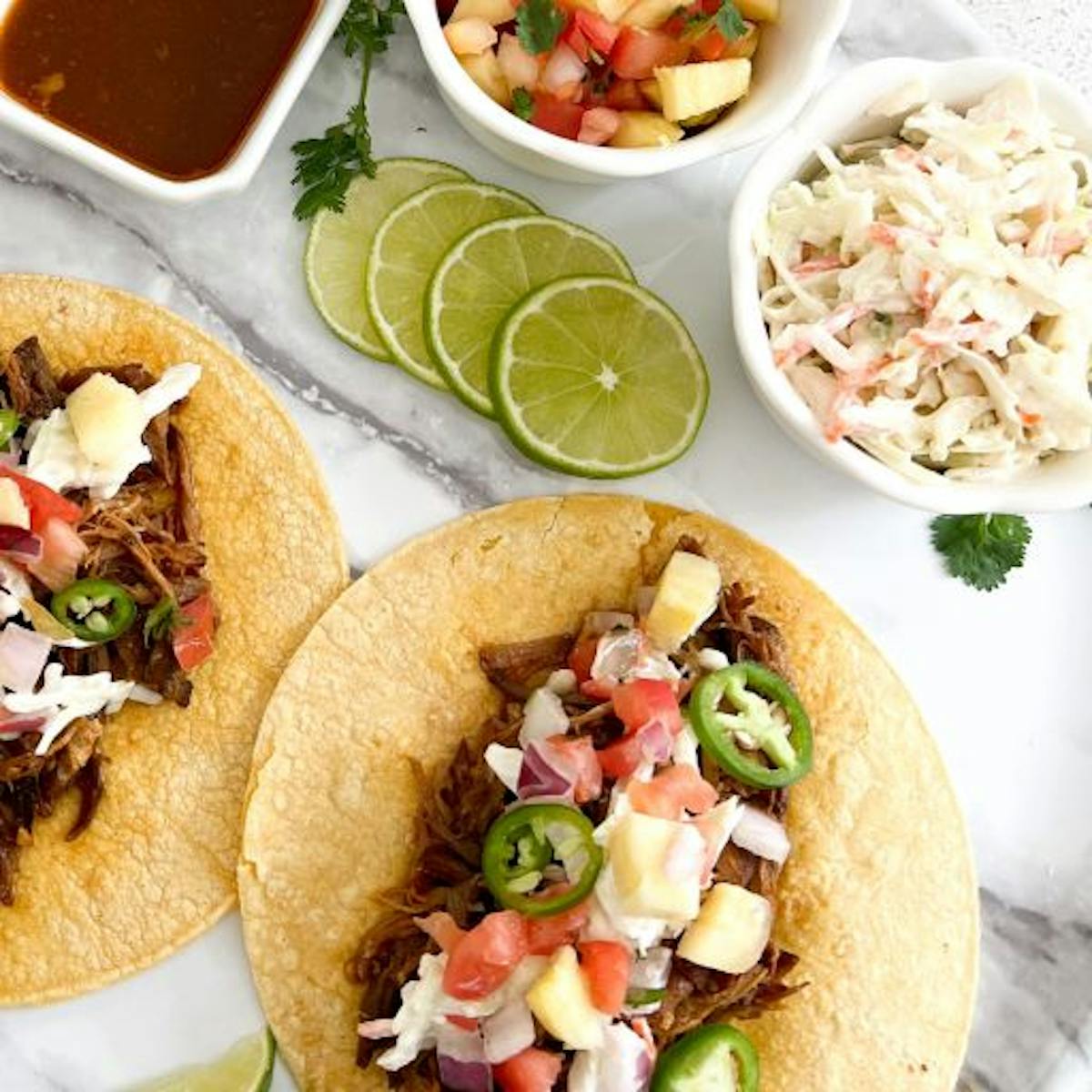 Hawaiian BBQ Pork Tacos
Gluten-Free - Dairy Free
No boring taco nights when this meal is in town!
Tender shredded pork in a perfectly balanced, mildly sweet BBQ sauce, ready for your favorite taco vessel!
Top your taco with a simply dressed slaw of olive oil, lime juice, salt and pepper, and a homemade or store bought simple pico de gallo. Tip: Use store-bought pico de gallo and add pineapple tidbits — yum!
*Fresh toppings not included with meal.