Main content starts here, tab to start navigating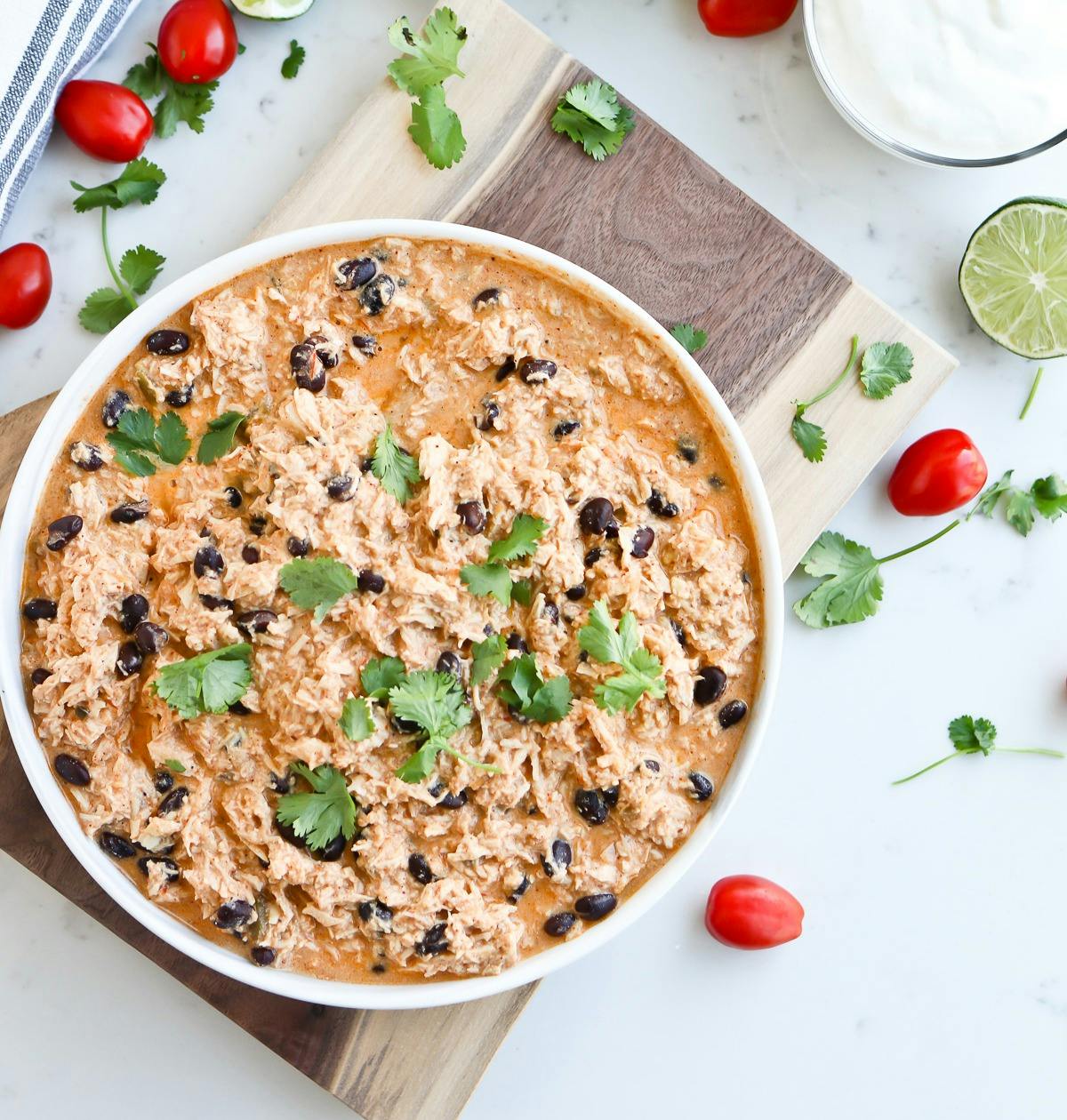 Salsa Chicken
Gluten-Free - Very Mildly Spicy - <60 minutes
This isn't just any boring Salsa Chicken. In fact, we once called it "Healthy Crack Chicken" because it is indeed insanely addictive!
Tender shredded chicken mixed in a tomato-based sauce with a creamy, cheesy twist. Black beans added for a boost of fiber and protein.
Great for tacos, taco salads, quesadillas, and more. Or, do like we do, and scoop it up with a bag of whole-grain tortilla chips.*
*Fresh toppings not included with meal.
*Tortilla chips, taco shells, and tortillas sold in store.