Main content starts here, tab to start navigating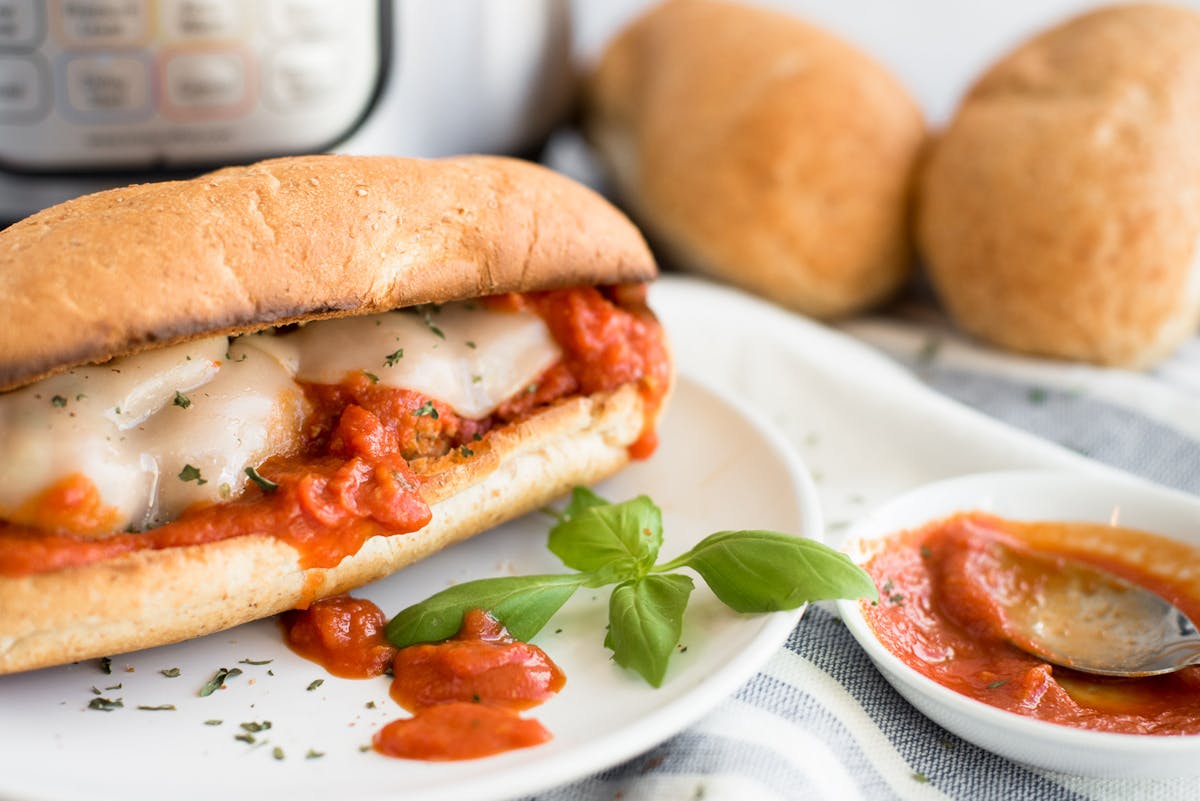 Marinara Meatball Subs
Gluten-Free Adaptable - <60 minutes
Gettin' messy at dinnertime is A-OK with this Marinara Meatball-loaded sub!
Tender, juicy meatballs in a simply slurpable marinara sauce, topped with melty provolone and served in a hoagie - who says food can't bring you happiness?!*
Equally amazing over noodles for the ultimate spaghetti dish!
*Fresh toppings not included with meal.