Main content starts here, tab to start navigating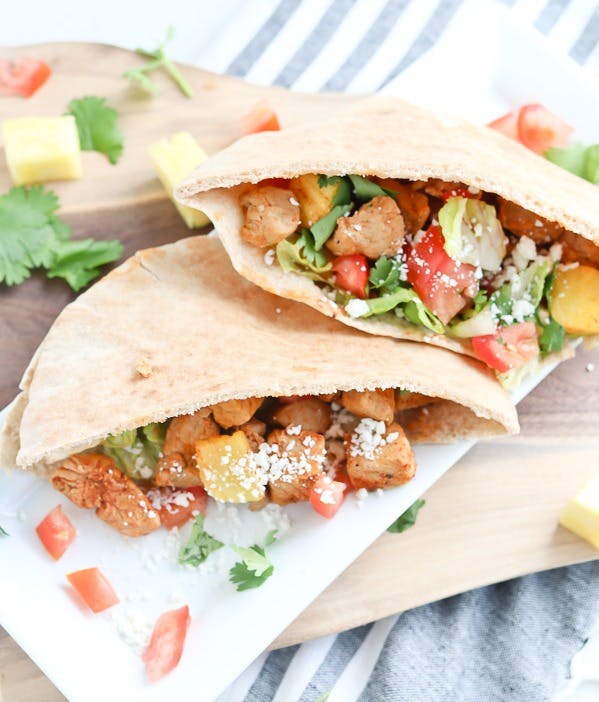 Paprika Pineapple Pork Pita
Gluten-Free - Very Mildly Spicy - <60 minutes
Fun to say and even more fun to eat, this Paprika Pineapple Pork is a smoky, sweet, flavor explosion!
Tender bites of pork in a sweet paprika sauce, plus juicy bites of pineapple all stuffed inside a warm pita — this one will please the entire table, no problem!
Top it with a drizzle of chipotle mayo, diced tomato, shredded lettuce, and crumbled cotija cheese for a real treat!*
*Fresh toppings not included with meal.