Main content starts here, tab to start navigating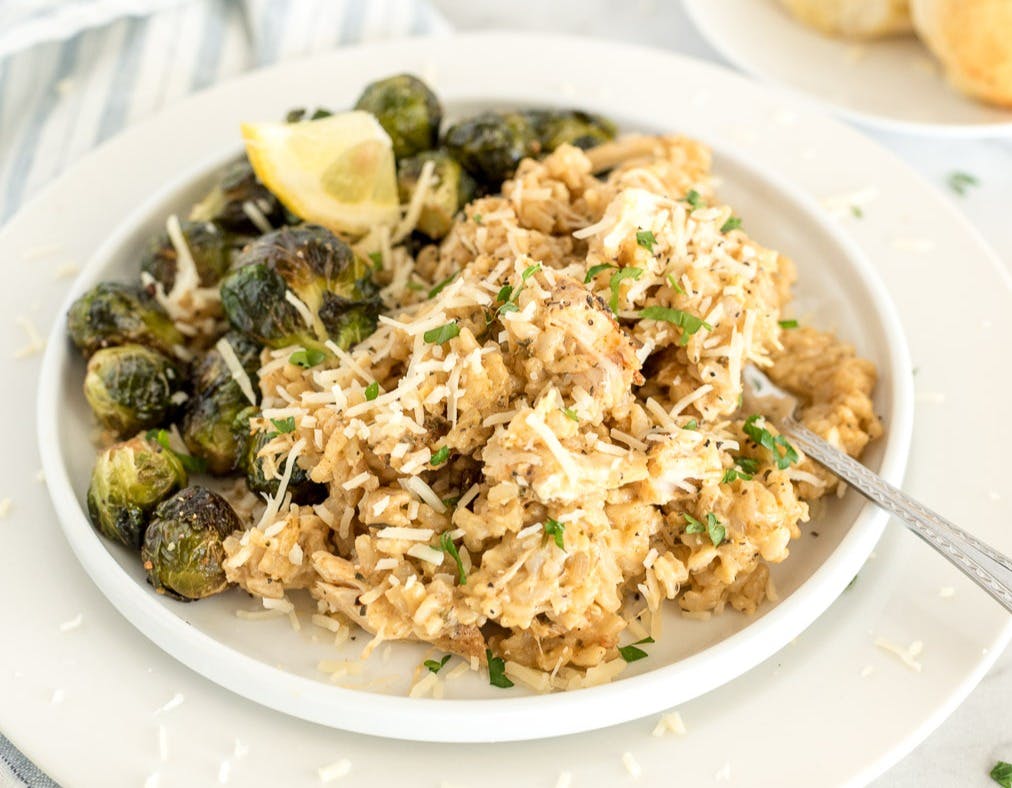 Parmesan Chicken and Rice
Gluten-Free - <60 minutes
When you need a dish to make every palate of every age happy, this Parmesan Chicken and Rice is the one!
Tender chicken wrapped up in a creamy, cheesy parmesan brown rice. The ingredients are simple, but do they ever sing!
Wanna kick it up a few notches? Serve it with roasted vegetables and top it all off with a drizzle of balsamic glaze.*
*Fresh toppings not included with meal.