Main content starts here, tab to start navigating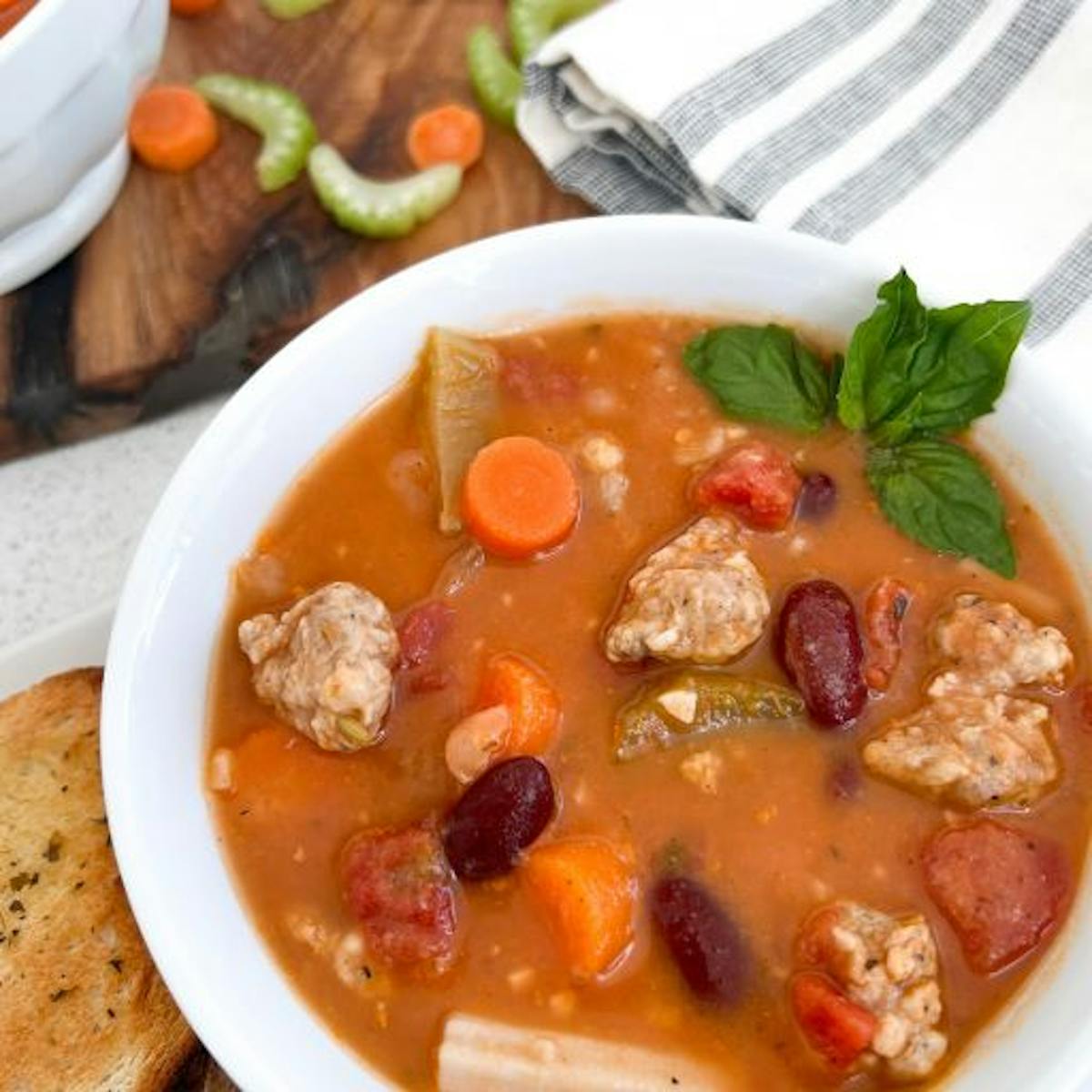 Pasta Fagioli
Dairy Free - <30 minutes
This is the kind of soup you crave on a chilly evening in your comfiest pants!
Healthy Pasta Fagioli soup is loaded with veggies, beans, sausage*, and pasta, in a divine tomato broth — this is a cozy bowl of love right here!
This is a full meal all by itself, but feel free to add breadsticks or a simple side salad.
*Sausage is not certified gluten-free