Main content starts here, tab to start navigating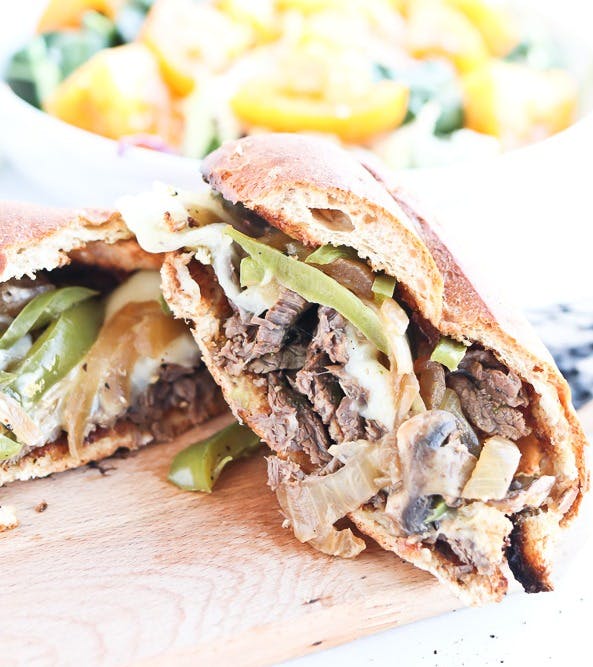 Philly Cheesesteak
Gluten-Free - Very Mildly Spicy - <60 minutes - Dairy Free
In the mood for a truly melt-in-your-mouth Philly Cheesesteak? Look no further - this is THE ONE!
Tender, fall apart steak in a garlicky, beefy broth, served with peppers and onions - this will be the best Philly you've ever experienced.
Want it more classic? Make a creamy cheese sauce while it pressure cooks and spoon it generously over top of your sandwich.