Main content starts here, tab to start navigating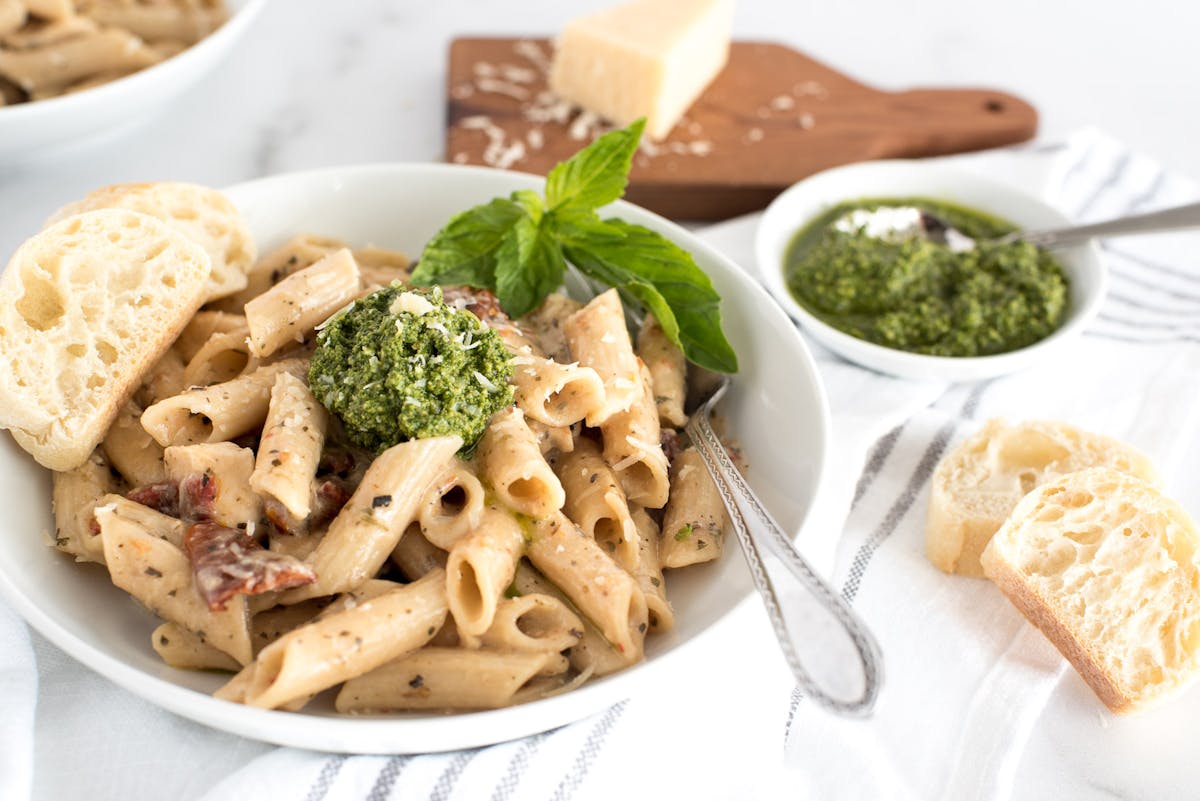 Sun-Dried Tomato Pasta
Gluten-Free - Very Mildly Spicy - <60 minutes
Pasta lovers, get excited to discover your new favorite pasta dish!
Tender bites of chicken, bright and tangy sun-dried tomatoes, and whole wheat pasta in a light and creamy cheese sauce - get ready to fall head over heels for a big bowl of carbs.
Give it a little extra sumpin' sumpin' by adding a dollop of pesto right on top - heaven!*
*Fresh toppings not included with meal.