Main content starts here, tab to start navigating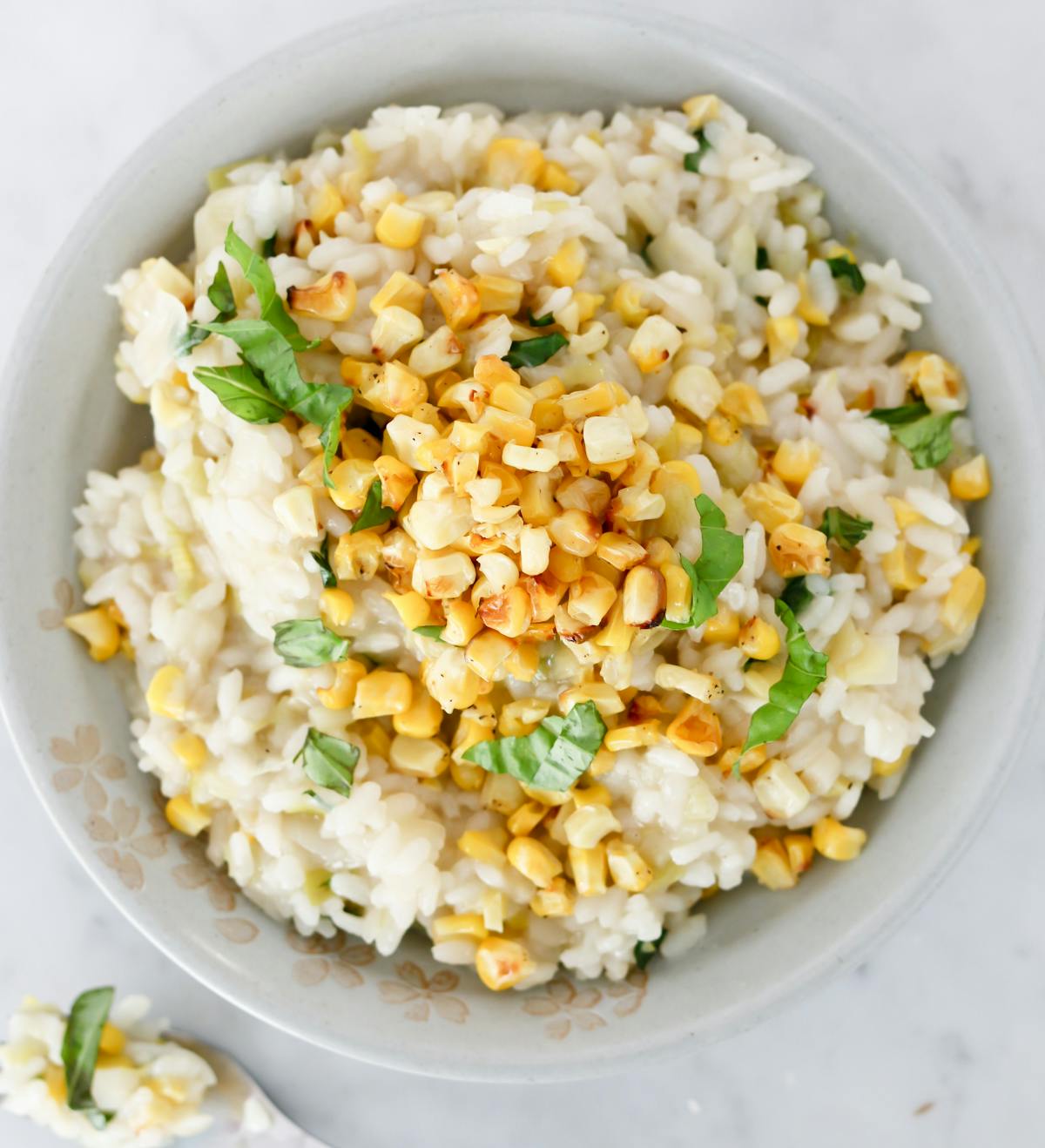 Sweet Corn Risotto
Gluten-Free - <30 minutes - Vegetarian
Anyone else blame Gordon Ramsey for their irrational fear of making risotto? No more my friends!
Sweet corn, basil, and arborio rice all come together in this creamy, cheesy Sweet Corn Risotto to create a dish that'll have you oohing and ahhing with every single bite.
If you're looking for a show-stopper side dish, this is THE ONE!