Main content starts here, tab to start navigating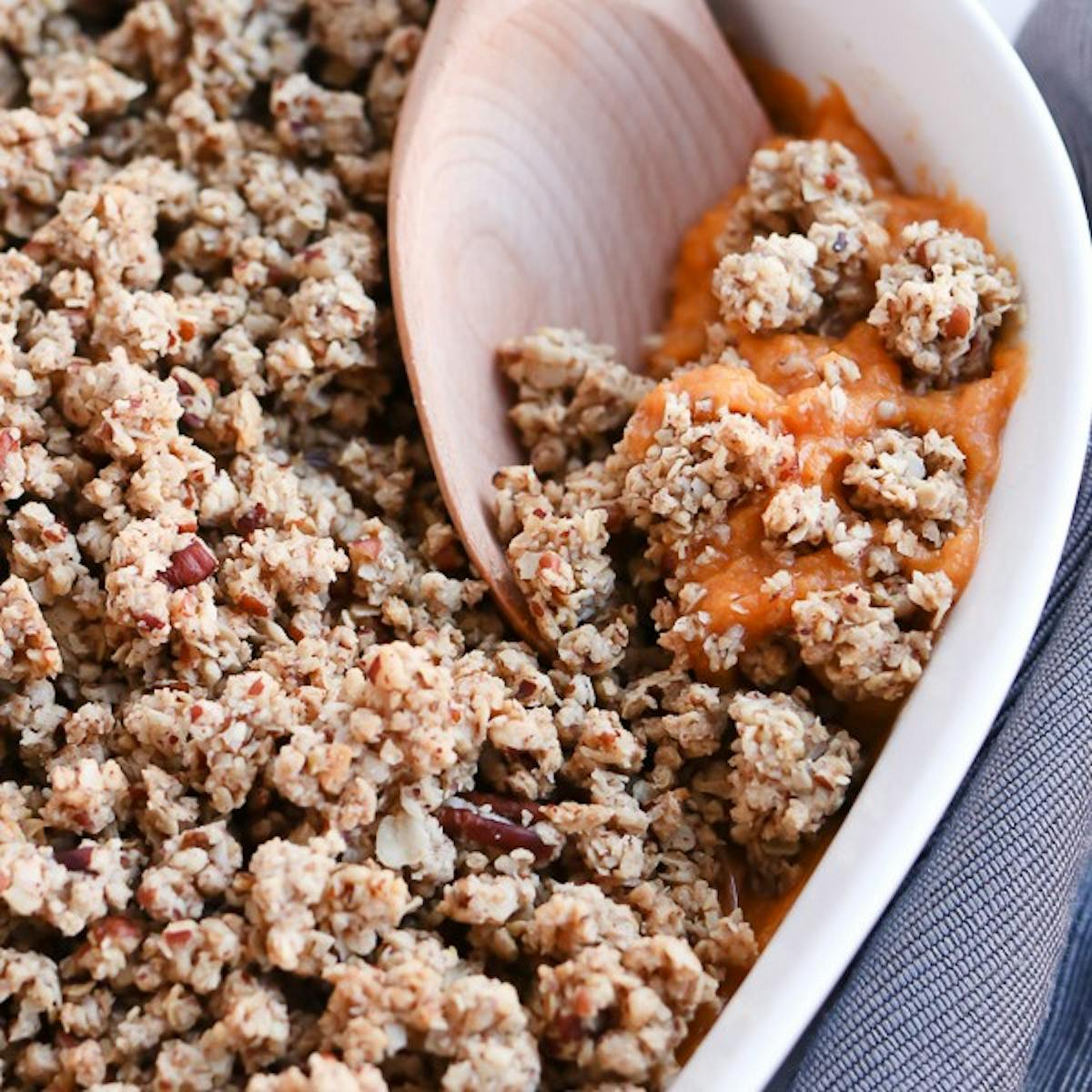 Sweet Potato Casserole
Gluten-Free - <30 minutes - Dairy Free
We've mastered the art of a sweet potato casserole that isn't a borderline dessert!
With the addition of a little secret ingredient, these sweet potatoes boast just the right amount of sweetness. They're ultra creamy and topped with an irresistible oat crumble.
Perfect for the holidays, but easy enough to serve all year round!