Main content starts here, tab to start navigating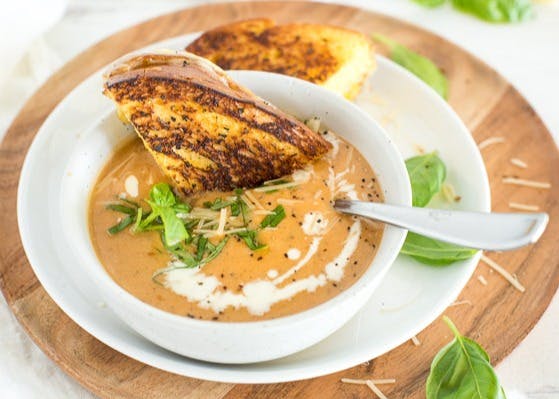 Tomato Bisque Soup
Gluten-Free - <30 minutes - Dairy-Free Adaptable
Soothe your soul and warm your heart with this silky bowl of our crowd favorite Tomato Bisque Soup.
Think classic tomato soup made even better with extra veggies, spices, and a touch of cream.
We consider the addition of grilled cheese sandwiches for dipping 100% mandatory here - trust us!*
*Fresh toppings not included with meal.